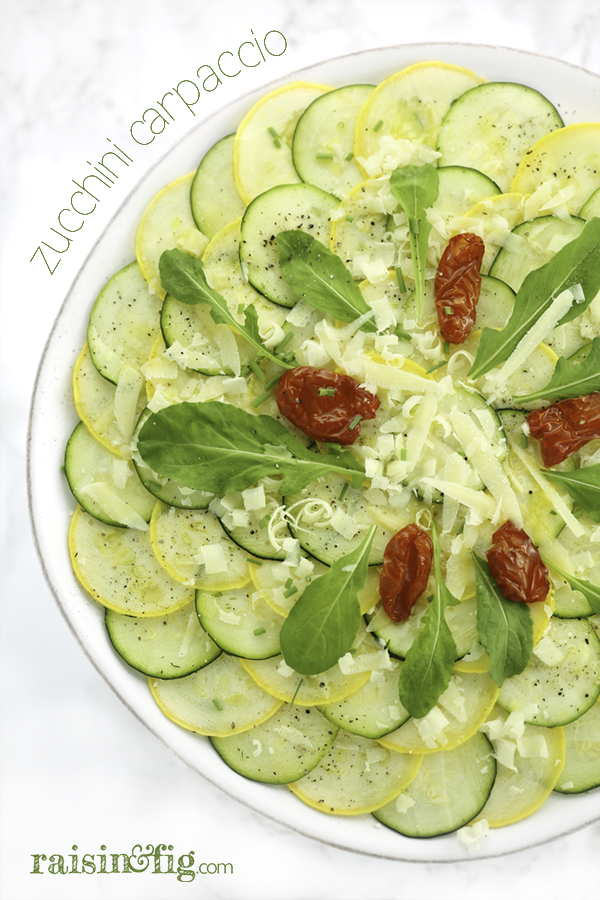 Imagine sitting at an outdoor cafe, in the jungle, alongside a river. It's about 100º, and the humidity is oppressive. It's a gamble to guess whether you or your water glass is dripping with more beads of sweat. Searching the menu for something refreshing, you land on Zucchini Carpaccio. It's got sun-dried tomato, parmesan, chive, lemon zest and arugula. Perfect.
This jungle – and the Zucchini Carpaccio, were in Bali. (Remember travel?!) Husband had a business trip to Jakarta and had asked if I wanted to tag along. I did not.
But then he mentioned that we could swing a few days in Bali on the way home…
Having just watched the episode of Chef's Table that highlighted Will Goldfarb's restaurant in Ubud, I was immediately online booking a table. Seriously – I think the restaurant reservation was booked before our hotel!
The trip was memorable on so many levels – the people were beautiful, generous and so kind. Thanks to a terrific tour guide, we also learned a great deal about Indonesia's fascinating history and culture. And the food… the food! 
I've already shared one recipe from that trip – for Cauliflower Tabbouleh with Chili Cashews (another light and refreshing dish). And one day maybe I'll attempt making Bubur Ayam or Dosa… or one of the recipes we learned to make in a cooking class we took while in Denpassar.
In the meantime, this Zucchini Carpaccio is a perfect dish for the hottest of days – whether in Bali or Minnesota. And it's a great way to use up that zucchini from your (or your neighbor's) garden.
(By the way, if you are dreaming of visiting Bali, you can find all my hotel and restaurant recommendations, as well as some sight-seeing ideas over at Oliver Guide.)

Zucchini Carpaccio
Ingredients
1 green zucchini squash, ends trimmed
1 yellow zucchini squash, ends trimmed
1 lemon, zested and juiced
2-3 Tbs good olive oil
¼ cup oven-dried tomatoes (or purchased sun-dried tomatoes, in oil)
⅓ cup shaved or shredded parmesan
½ cup fresh arugula leaves
1 Tbs chopped fresh chives
fresh ground pepper
Instructions
Slice the zucchini as thin as possible - using a mandolin if you have one. Arrange the zucchini on a tray or platter, alternating colors and overlapping slightly.
Mix the lemon juice and olive oil together in a jar with a tight fitting lid, shaking to combine. Drizzle across zucchini.
Top with tomatoes, parmesan, arugula and chives. Sprinkle with fresh ground pepper and serve.
Notes
This recipe can easily be started earlier in the day. Once arranged on the platter, cover the zucchini tightly with plastic wrap, right on the surface. Top with the other ingredients just before serving.