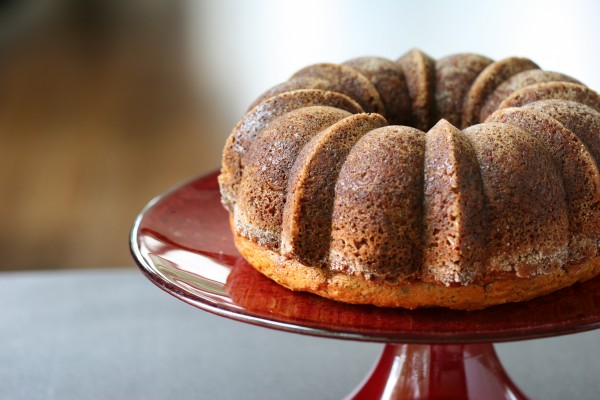 You've just been assigned "dessert" for a dinner party.  Or, in a weak moment, you signed up to bring something sweet to your office pot-luck.  If the thought fills you with dread, fear not!
Resist the urge to stop by Costco and get a pie-on-steroids, or those ubiquitous brownie bites.  Instead, make this super easy, delicious Poppy Seed Cake.

And when people rave, wipe the faux sweat off your brow, let out a heavy sigh, and tell them it was truly a labor of love.  They won't ask for the recipe, and your secret will be safe.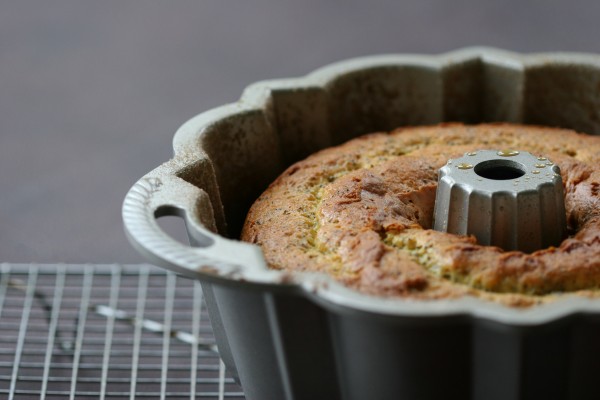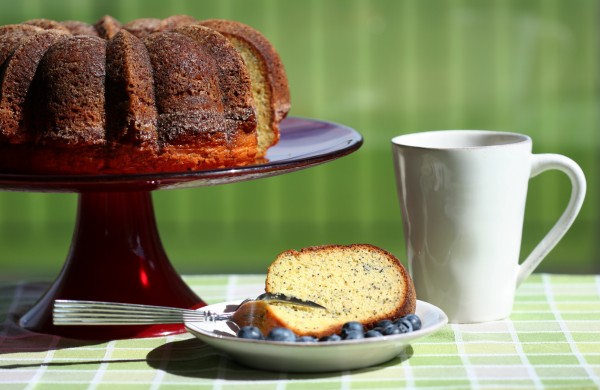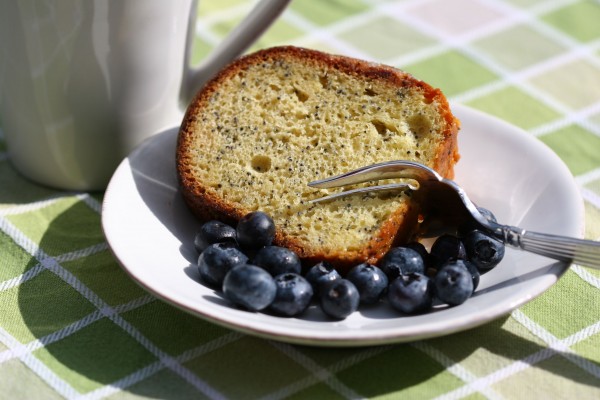 You could add a glaze to this, though it doesn't need it.  I'll often serve it with a side of fresh berries.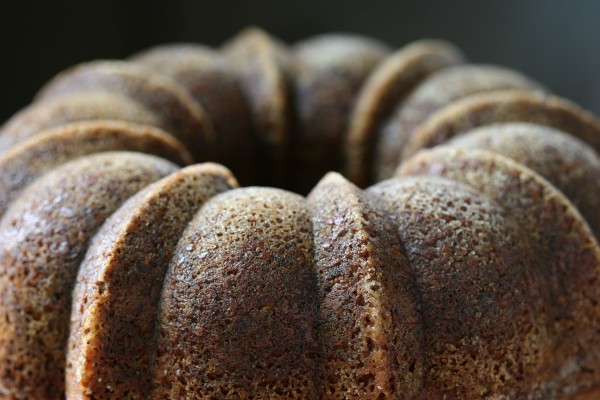 Poppy Seed Cake
Ingredients
1 package white cake mix, extra moist
5 eggs
1 package instant pudding mix -- vanilla
½ cup cooking oil
½ cup pineapple juice
½ cup water
¼ cup poppy seeds
1 teaspoon almond extract
TOPPING:
½ cup sugar
1 teaspoon cinnamon
Instructions
Combine cake ingredients and beat for 5 minutes.
Pour into in bundt pan which has been oiled and coated with a mixture of ½ c. sugar and 1 teaspoon cinnamon.
Bake at 350 for about 45 minutes. Cool for 10 minutes in pan, then turn out on a rack to cool completely.
I highly recommend the
Nordic Ware Pro Form Anniversary Bundt Pan
– I used it for the first time with this cake, and as you can see, it turned out perfectly!
This cake "travels" extremely well, and makes a wonderful "welcome to the (office, neighborhood, Bible study….) treat."