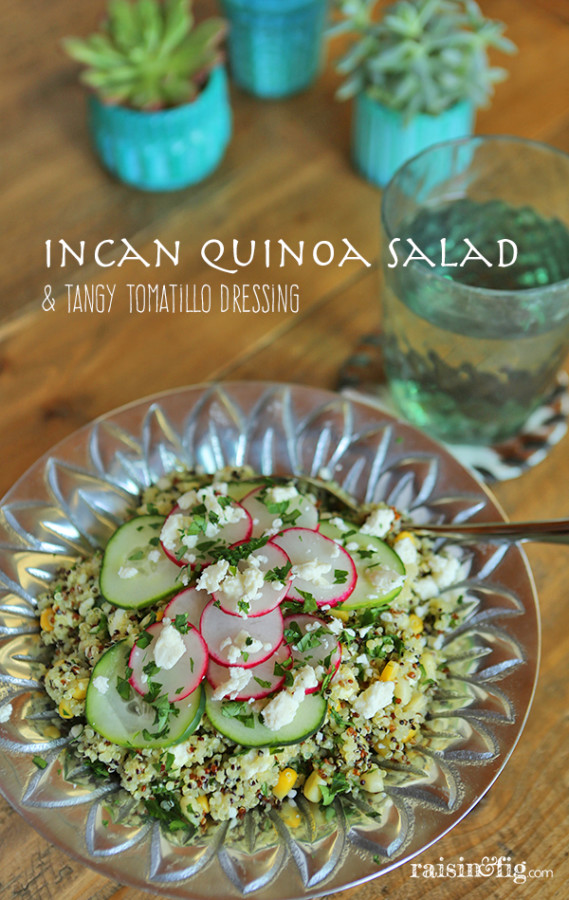 If you find yourself in Coeur d'Alene, Idaho at lunchtime on a weekday, head straight to Café Carambola. You'll be welcomed into this tiny, bright restaurant by the ebullient smile of Carlos Aguilar. His wife, Colomba – whose recipes are fresh, delicious combinations of Latin flavors, is most likely (repeatedly) answering customers' questions about what is in this or that delicious dish.
I plan my trips into town around picking up one of their fantastic salads for lunch. And if I can't decide, I order the sampler. My current favorite? Incan Quinoa Salad, described as "tangy tomatillo-herb dressing over quinoa, sweet corn, radishes, cucumber and queso fresco."
The other day, I picked up the Incan Quinoa salad, which I fully intended to eat when I got back to the house. However, I decided to drive through the car wash on the way out of town. The salad was gone by the time I hit the rinse cycle. So good…
Unfortunately, I won't be able to take Colomba's class called Nuevo Latino Salads next month, so I tried to replicate the dish the best I could. Further research is needed to tweak the ingredients – and I conveniently have another trip to town tomorrow. Right around lunch time.
Incan Quinoa Salad
Author:
adapted from Café Carambola
Ingredients
Dressing
2 small tomatillos, chopped
1 clove garlic, chopped
1 scallion, roughly chopped
¼ cup chopped cilantro
¼ cup olive oil
Juice of 1-2 limes (to taste)
Pinch salt
1 Tbs honey
Salad
1 ½ cups cooked tricolor quinoa
5 radishes, sliced thin
1 cucumber, sliced thin
2 ears fresh corn (or use 10 oz frozen, thawed)
Queso Fresco (you can substitute Feta cheese)
½ bunch fresh parsley, plus additional for garnish
Instructions
Mix dressing ingredients together in jar with tight fitting lid. Shake well to combine completely.
Place all salad ingredients in large bowl. Pour dressing over and toss to combine. Garnish with additional parsley.
Next week's class is simply called "Tamales" and a friend and I have signed up to take it.  If I master them, I'll share the recipe.