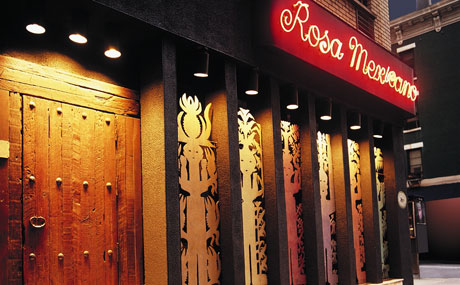 I've had a number of memorable meals at Rosa Mexicano, but one stands out above the rest.
It was early 1994, and Husband and I were in New York for some event or another, and as always, we made to book one dinner at the original Rosa's on 58th and First Avenue.   We were shown to a cozy spot in a little alcove that had just two tables, way in the back of the restaurant.
We were too busy enjoying a beverage and narrowing down the fabulous menu options to pay attention to the group sitting next to us.
But then the singing started …