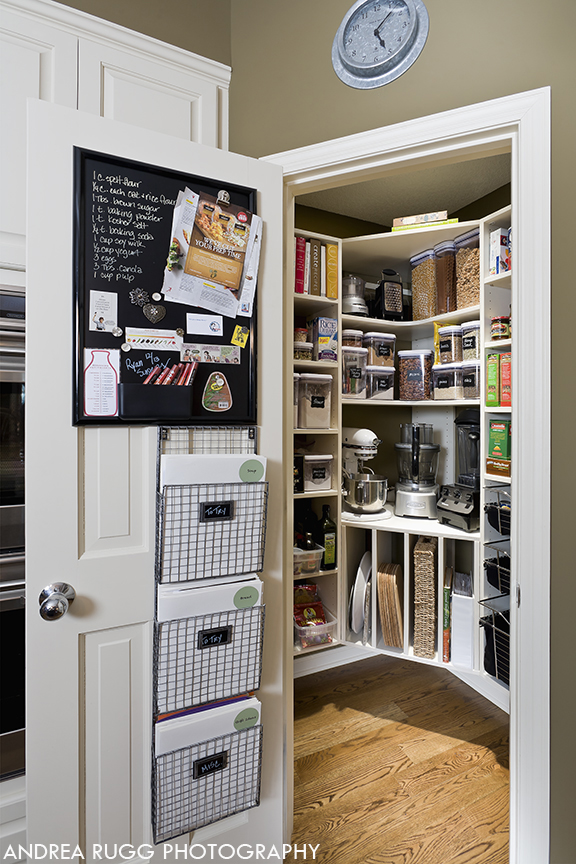 If I could move a cot into my pantry and live, I just might. It's my favorite part of our kitchen remodel — and the part I probably spent the most time on. Planning. And measuring. And redesigning.
When we started the project, Husband said that he didn't really like things out on the kitchen counters. Given I had a juicer, an espresso machine and my new Vitamix always at the ready, this was going to take some creative problem-solving.Over 16 years, I'd not given much thought to this little closet, and it showed.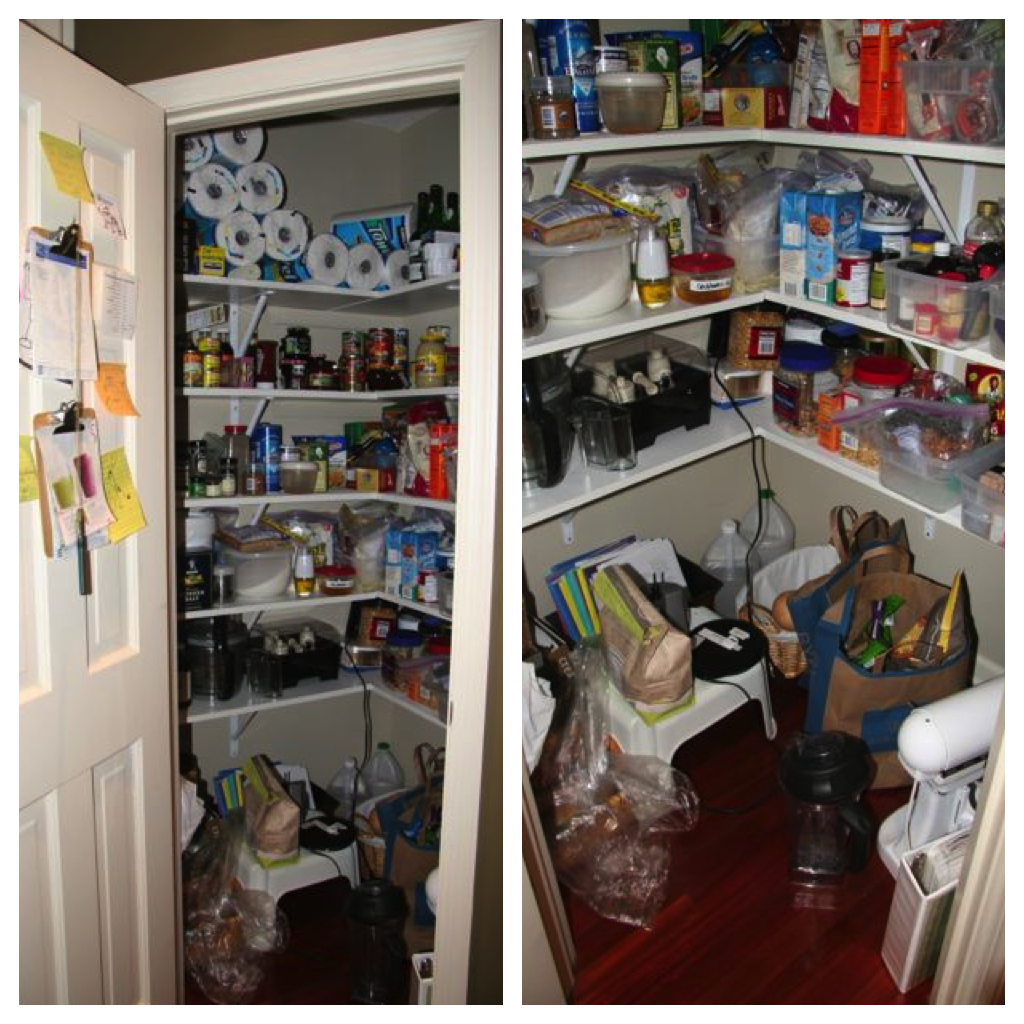 Thankfully, our builder has a terrific sub that specializes in closets and pantries. Not to mention, he's incredibly patient and helpful.
The finished product is fabulous. (Details here)
While I don't sleep in my new pantry, I *have* been known to dream about it.