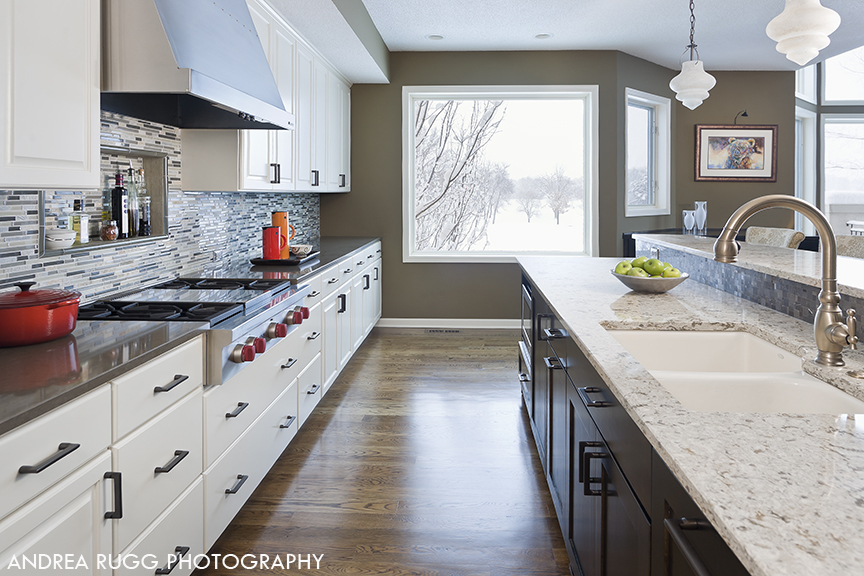 That was us, 10 months and tens of thousands of dollars ago.
Our 16-year-old dishwasher was showing its age, so we decided to quit on it before it quit on us. Off to a local appliance store we went, in search of the latest and greatest dishwasher technology.
Can you say "kid in a candy store"? I went from vignette to vignette, exploring cooktops, ovens, refrigerators, beverage centers, warming drawers… and finally, dishwashers. Earth to Morgan!
After narrowing down the choices, there was just one problem. The store could install the appliance, but I wanted a panel on it (like our old one had) to match the rest of the cabinetry. "How does one get something like that done?" I asked Mr. Salesman innocently. He had just the guy. Turns out, "the guy" was a builder. And a terrific remodeler.
As long as we were inquiring about a dishwasher panel, why not ask how much it would cost to extend the kitchen island just a little bit. And what if…?
You know the rest.
Turns out, we LOVE the result.
And the dishwasher works great, too.