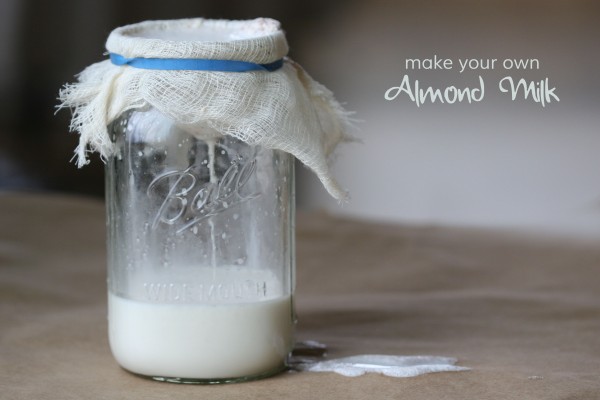 Don't worry, I'm not going all Euell Gibbons on you.  (What, you're too young for that reference?  Lucky you… !)
Anyway, if you listen to the "experts" you'll hear that dairy is good, then… dairy is bad!  Soy is good, soy is bad!  Who can keep up?!
(Thankfully, there seems to be pretty consistent praise for red wine and dark chocolate – in moderation of course.  But I digress… again.)
Dairy and voice-over work don't go well together — at least for me.  So lately, I've been using almond milk instead of dairy or soy.
I love it, and use it in anything that calls for regular milk.  But one look at ingredient list on the package and I quickly run out of words I can pronounce.  I had heard how easy (and economical and "green") it is to make your own without all the additives and preservatives.  I'm always up for a fun food experiment!