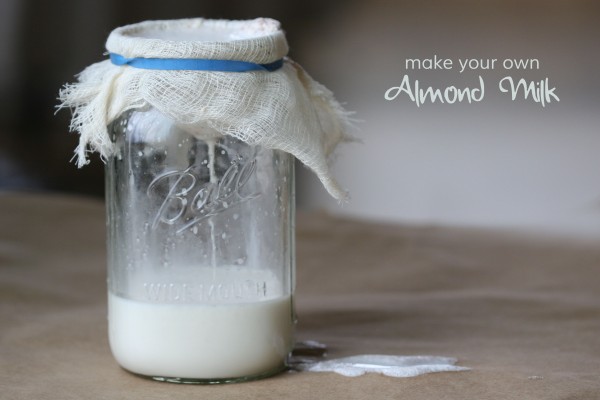 Don't worry, I'm not going all Euell Gibbons on you.  (What, you're too young for that reference?  Lucky you… !)
Anyway, if you listen to the "experts" you'll hear that dairy is good, then… dairy is bad!  Soy is good, soy is bad!  Who can keep up?!
(Thankfully, there seems to be pretty consistent praise for red wine and dark chocolate – in moderation of course.  But I digress… again.)
Dairy and voice-over work don't go well together — at least for me.  So lately, I've been using almond milk instead of dairy or soy.
I love it, and use it in anything that calls for regular milk.  But one look at ingredient list on the package and I quickly run out of words I can pronounce.  I had heard how easy (and economical and "green") it is to make your own without all the additives and preservatives.  I'm always up for a fun food experiment!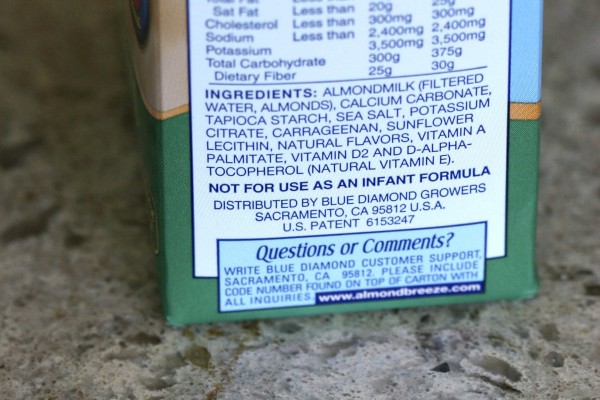 Here's the ingredient list – ready?
Almonds + Water + flavoring of your choice
That's it!
Buy raw, unsalted almonds in bulk.   Place 1 cup almonds in a bowl and cover with water.  Let sit on the counter overnight.  Drain and rinse.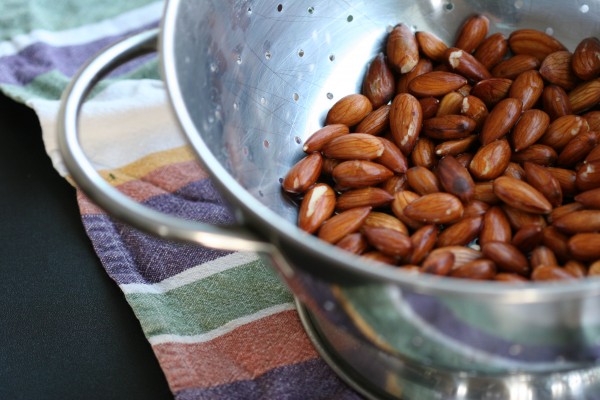 Put almonds and 3 cups water in blender.  Blend on high for about a minute.  Taste and adjust as necessary.  I like the hint of sweetness from 1 Tbs honey and a pinch of salt.  For a thicker, sweeter milk, toss a handful of dates or figs in the blender instead of the honey. (This will give your milk a darker color – but it's delicious. You may also want to thin the milk with more water.)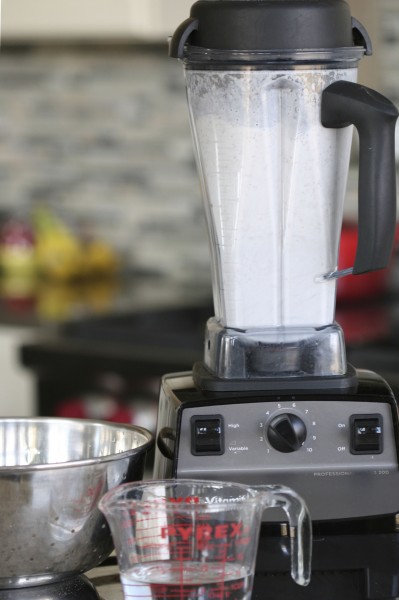 Almond Milk
Ingredients
1 cup raw almonds
3 cups water
1 Tbs honey
½ tsp Kosher salt
Instructions
Cover almonds with water, and allow to sit overnight. Drain and rinse.
Prepare glass jar or container by stretching cheesecloth over the top and securing with a rubber band.
Place almond and 3 cups water in blender, along with honey, salt and any other flavoring ingredients. (Dates or figs, vanilla, etc.)
Blend on high for about a minute.
Slowly pour mixture over cheesecloth. Let drain for at least an hour. Refrigerate strained milk for up to 3 days.
Note: The remaining solids can be used in smoothies or pancake batter, or dried for several hours in the oven and used as flour in cookies or other recipes.
Cover a large jar or pitcher with a piece of cheesecloth and secure with a rubber band.  Pour almond milk over cheesecloth, and let sit for about 2 hours while liquid strains.  Refrigerate for up to 3 days.
It couldn't be easier – and healthier!  Bottom line?  I truly believed that God knew what he was doing when he created all the fantastic food options on the planet — and we've done one heck of a job messing them up.  (Interested in the topic?  Read Michael Pollan's fabulous book, Omnivore's Dilemma.)
Ready to try making your own?  Let me know how it goes!