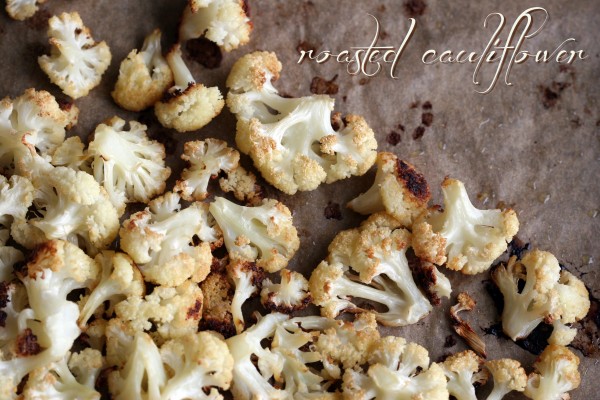 I can eat this like it's popcorn.
If you're not a raw cauliflower fan, I understand.  Raw "cruciferous" vegetables, as they're called, can be a little off-putting.  (For you, and those around you, if you get my drift.)
But just like with onions, roasting or caramelizing them changes some of their chemical properties, producing a wonderfully rich, almost sweet flavor.
But enough from "Bill Nye the Science Guy."
Are you trying to get more vitamin C and fiber into your day?  This is a good option.  Preparing it is fast and easy, and makes a great substitute for a higher carb side dish.  It's versatile too –  like a perfect pair of black pants, you can "dress it up, or dress it down."