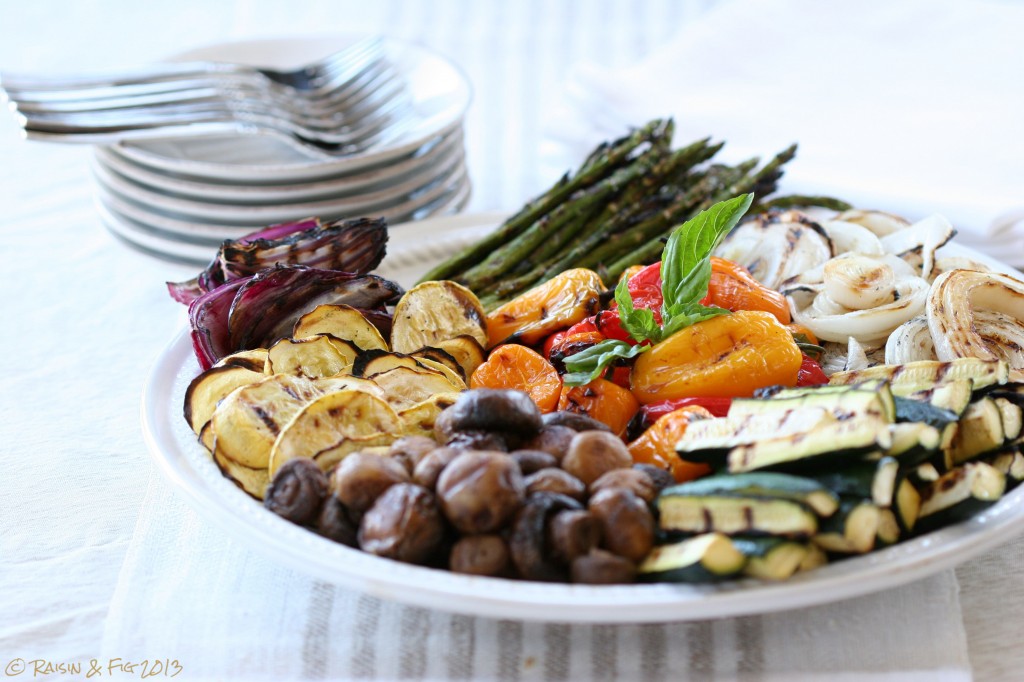 My favorite farmers' market is finally in full swing, and there's nothing better than spending a weekend morning, coffee in hand, strolling from booth to booth.
Sometimes I go with a plan, other times I go looking for inspiration.  I always come home with what looks good that day – and it's fun to see how the offerings change as the season progresses.  No matter what I pick up, there's a good chance it's going on the grill!
Grilling vegetables brings out their natural sweetness.  Other than a bit of olive oil and salt and pepper, they don't need anything else.  One of the great things about a platter of grilled veggies is that it's an easy make-ahead buffet item or side dish that is wonderful served at room temperature.  If I'm asked to bring a dish to a picnic or summer dinner with friends, this is it — I'm not taking up their oven space, and it's ready when they are!  And isn't it gorgeous?!
The grilling can be done a few hours before, leaving the grill free for burgers, and you free to enjoy your guests.
Added bonus:  a big batch of grilled veggies can be used in a number of other simple summer dishes.