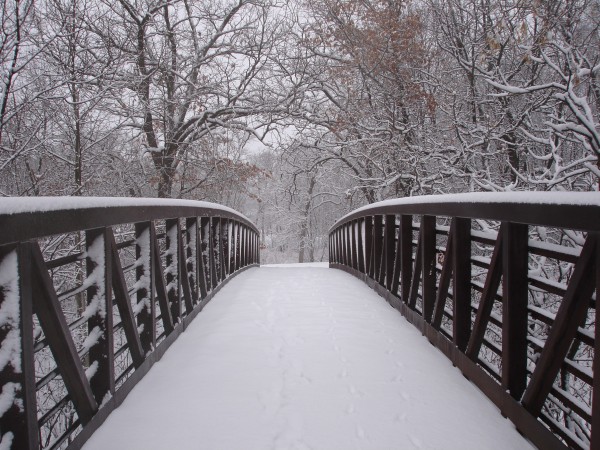 When they say we're going to get a "break" in the winter weather in Minnesota, they mean that the temperature will rise to at least a balmy 20 degrees.  With a new coat of snow this morning, that makes for a perfect snowshoeing day.  So a friend and I took a midday trek – 3 miles in fresh snow.
I'd started a stew before we headed out — one of the recipes from the (modified!) cleanse we're doing, and the house smelled fabulous!  It was the perfect post-trek lunch.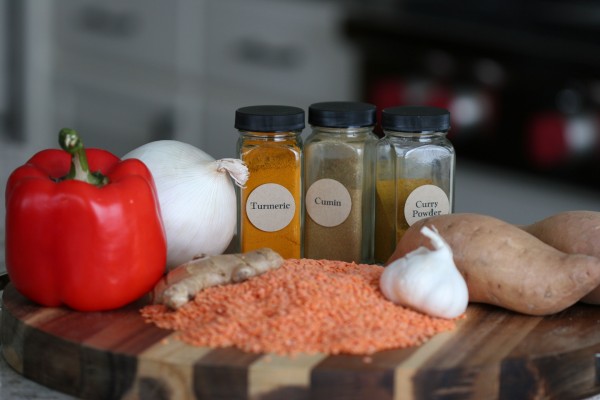 I'm among those that always got sweet potatoes and yams mixed up.  I'm sure this recipe would be great with either, but today I used the more yellow sweet potato (vs. the yam which has the dark orange flesh).  Red lentils were a new ingredient for me, and I like that they add some "heft" to the stew since we're cutting way back on meat.

Red Lentil & Sweet Potato Stew
Ingredients
2 Tbsp coconut or extra-virgin olive oil
1 tsp ground cumin
1 tsp ground turmeric
1 Tbsp curry powder
1 diced large onion
Coarse salt and freshly ground black pepper
4 minced cloves garlic
2 Tbsp minced fresh ginger
2 peeled and diced sweet potatoes
1 diced (stemmed, seeded) red bell pepper
1½ cups rinsed red lentils
6 cups Cleansing Broth
Chopped fresh cilantro
Instructions
Heat oil in a large pot over medium heat. Cook cumin, turmeric and curry powder until fragrant, about 1 to 2 minutes. Add onion with a few pinches salt, and cook, stirring, until tender, about 6 minutes. Add garlic and ginger and cook, stirring, until tender, about 2 minutes. Add sweet potatoes and bell pepper and cook 1 minute.
Add lentils and Cleansing Broth. Bring to a boil, then reduce heat and simmer until lentils are tender, 20 to 25 minutes. Season with salt and pepper. Top with cilantro before serving.
The rest of the stew will freeze really well, and be a great addition to our "meatless monday" recipes.