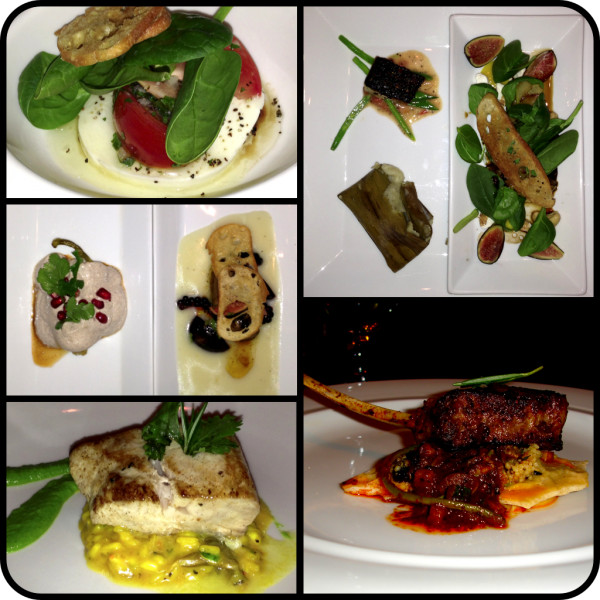 Husband and I are blessed to have experienced some of the best restaurants in the US – and beyond.  So the bar is set pretty high.  But on a return trip to a hidden little gem in La Cruz de Huanacaxtle, Mexico, we had a knock-your-socks off (and wear elastic-pants) meal.
You could drive by Casiano's a hundred times, and never even know it's there.  The building sits on a service road next to the highway that runs north from Puerto Vallarta, through Bucerias, La Cruz and on to Punta Mita.  Neighboring buildings include a rundown tire store, an abandoned retail space and an unfinished building that looks as if the ground floor was used at some point, until the whole project was abandoned.  As for the restaurant, there's no sign.  Nothing to indicate that a young genius chef creates unforgettable meals inside.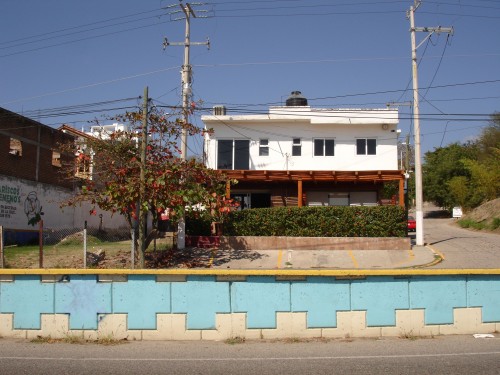 We arrive and are greated by Enrique — maitre'd / waiter/ sommelier.  Inside there is a single table set for dinner.  We're to be the only customers tonight.
A chalkboard sign above the entrance to the open kitchen gives a hint of what we're in for.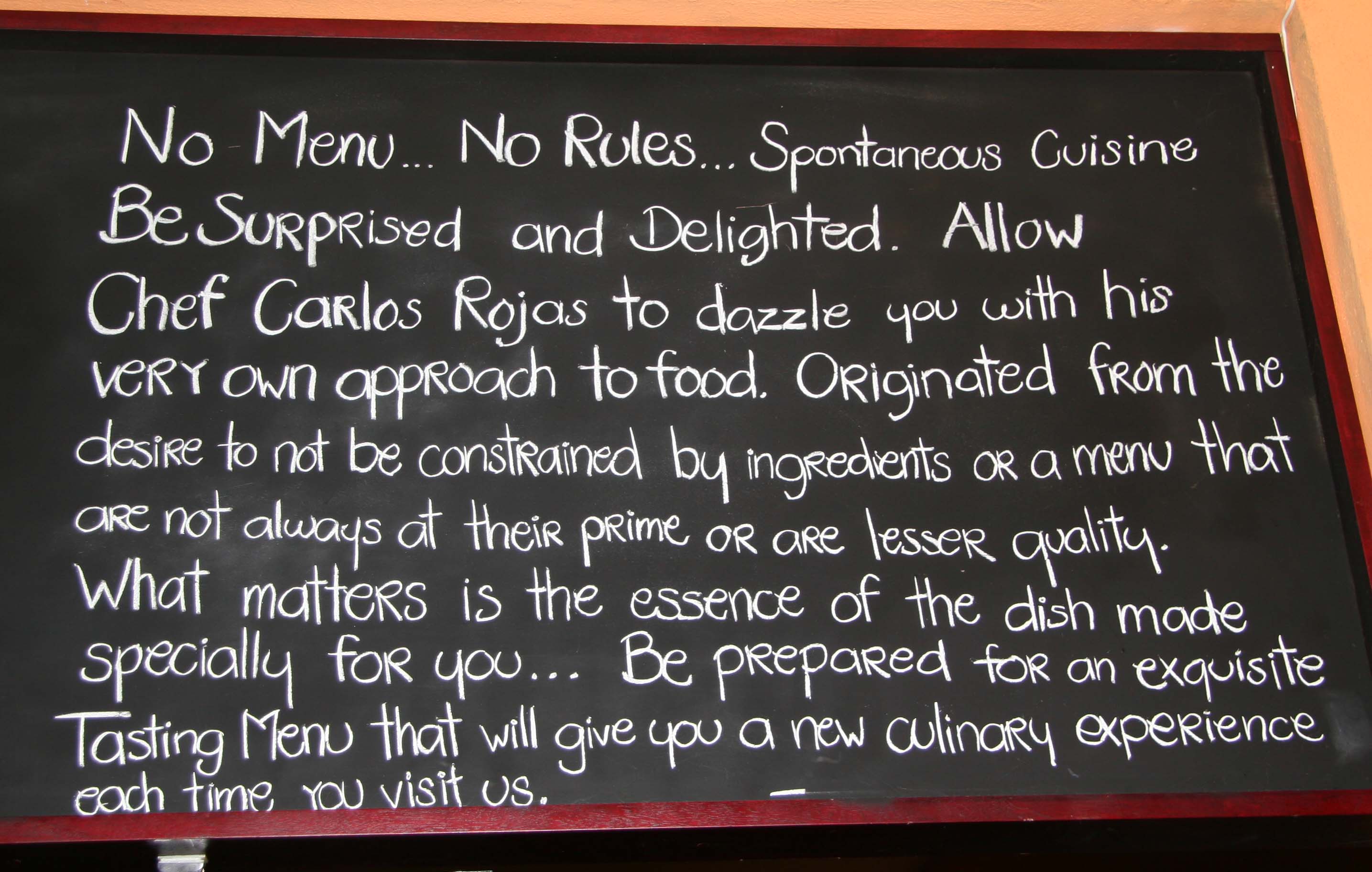 Given that this is the same place where I was served (and ate) crickets last year, we know we are in for a memorable experience.
We're asked whether we want the 3 or 5-course tasting meal tonight.  We choose the latter.  Why not?  We're on vacation, and several of us plan on starting a 3-week cleanse once we return home.
As we are seated, Enrique serves each of us a Blueberry Mojito in a shot glass.
Beyond the glass that separates our table from the small kitchen, Chef Carlos Rojas and his team are already busy.  Carlos moves from oven to stovetop to the finishing table.  He puts the final touches on our first course, face close to each plate as he gently places garnishes "just so" – much like an artist finishing a painting.
As each course came out, Enrique explained what was in front of us, and poured a taste of wine he'd selected for that dish.  Given that there are multiple items on some plates, technically, this proves to be an incredible nine-course meal.
Caprese Salad
Chiles en Nogada / Foie Gras
Chicken Mole Tamale / Tuna Tartare / Fig Salad
Mahi-Mahi Tacos
Palate Cleanser
Mahi-Mahi on Saffron Risotto with Snap Pea Puree
Lamb Shanks / Beef Tenderloin
Four Desserts
We all wonder why someone hadn't scooped in and offered Carlos a huge restaurant of his own — perhaps in a larger city in Mexico, or even the US.   But not every chef wants an eponymous NY restaurant or a show on the Food Network.
During our three hour feast, the choreography that happens in the kitchen is as wonderful to watch as the food on our plates is to eat. Carlos remains calm and peaceful and wears a constant boyish grin as he directs his team.  He looks as if there's no place he'd rather be.
For some, thankfully, it's enough to create unforgettable meals, one table at a time, for appreciative new friends.
If you are heading to Puerto Vallarta, it's well worth a drive north of the city, the extra calories and a several thousand pesos.