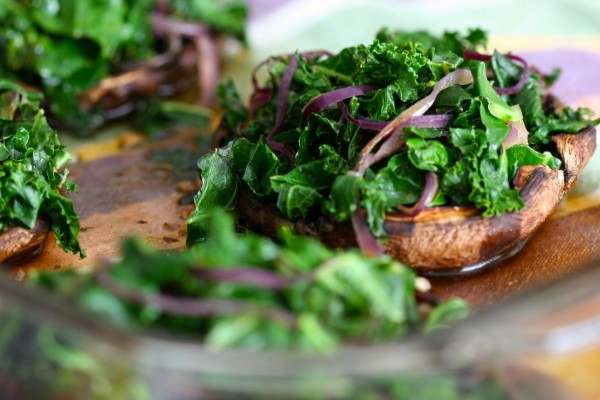 This is tonight's experiment (Husband is SUCH a great guinea pig!).
We're trying to add more "meatless mains" to our repertoire, and this looks like it might have potential.
The recipe is part of the Whole Living Action Plan for 2013 that I mentioned in an earlier post.  While we're not following the plan exactly, I'm going to try as many of the recipes I can over the next few weeks.

Roasted Portobellos with Kale
Ingredients
¼ cup apple cider vinegar
1 Tbsp honey
4 cloves garlic, divided
2 Tbsp extra-virgin olive oil, divided
Coarse salt and freshly ground black pepper
4 stemmed portobello mushrooms
½ thinly sliced red onion
Pinch red pepper flakes
6 cups thinly sliced kale
Instructions
Combine vinegar, honey, 2 chopped cloves garlic, and 1 Tbsp olive oil in a bowl. Season with salt and pepper. Arrange mushrooms in a baking dish. Drizzle with vinaigrette, cover, and marinate, turning occasionally, at room temperature for at least 30 minutes (or overnight in the refrigerator).
Meanwhile, heat 1 Tbsp oil in a large skillet over medium heat. Add onion, 2 thinly sliced cloves garlic, and a pinch red pepper flakes and cook, stirring, until softened, about 5 minutes. Add kale, season with salt, and cook, covered, until bright green and soft, about 4 minutes.
Heat oven to 400 degrees. Roast mushrooms, flipping once, until tender, about 30 minutes. Serve topped with kale.
After removing the stems from the portobellos, I remove the gills as well.  Some folks leave 'em in — it's just a matter of personal preference.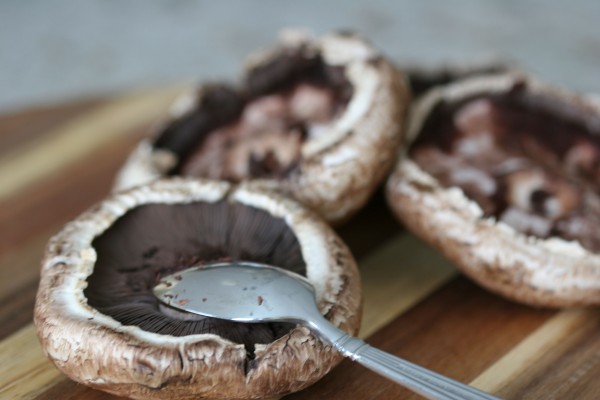 I've been known to use minced garlic-in-a-jar just because it's so easy.  But because this recipe only has a few ingredients, I wanted the fresh garlic flavor to stand out.  While I'd like to pretend there isn't much difference between the fresh and the jarred… there is.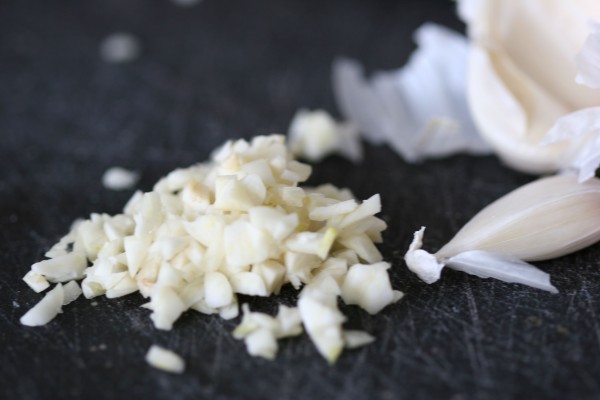 The marinade is simple, and it really has a bright tang to it.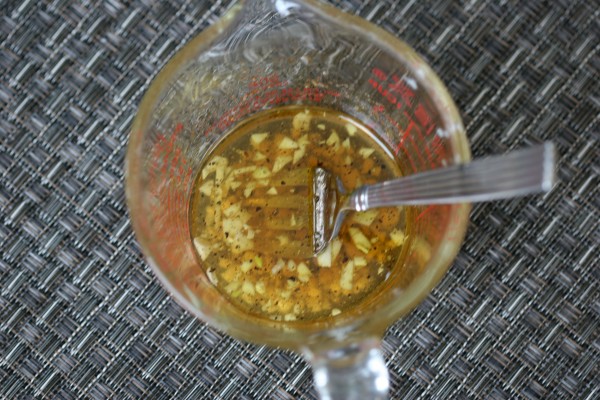 Since I'm going to finish these in the oven when I get home tonight, I don't saute the kale as far as I would if I was using it to top the mushrooms and eat immediately.  I've roasted mushrooms halfway, then topped with the kale and it's in the fridge.   Finishing it in the oven will cook the kale just a bit more.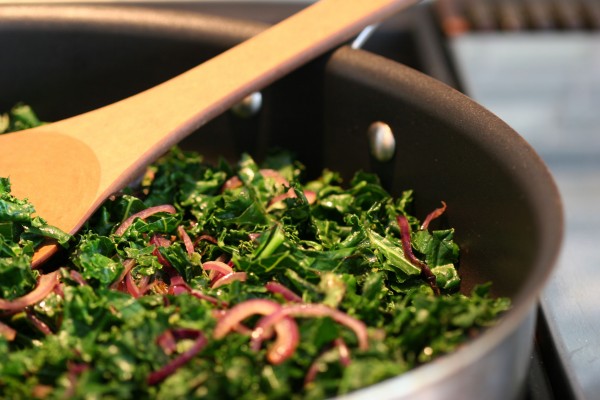 I snuck a little taste …  so good!