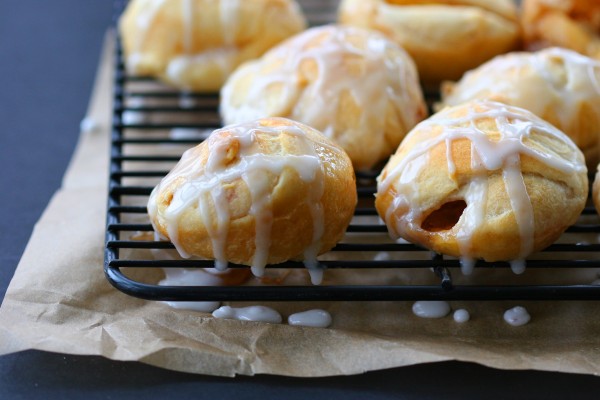 This one comes with a guarantee… these little pockets of naughty won't last long in your house!
And… I should say right up front that this is an exception to my typically healthy repertoire.
Years ago, I had moved into this cool warehouse apartment – great for entertaining. But one of brothers asked why I just didn't make the kitchen into a library or something, since my "talents" didn't land me anywhere near a kitchen. There was one thing I could make. Magic Marshmallow Puffs. While I know they aren't the reason Husband married me, I can safely say these kept him interested!
My mom has made these since the recipe was first published. While I've never been a huge marshmallow fan – I love these. In fact, I originally thought the goo in the center might be apple or something else.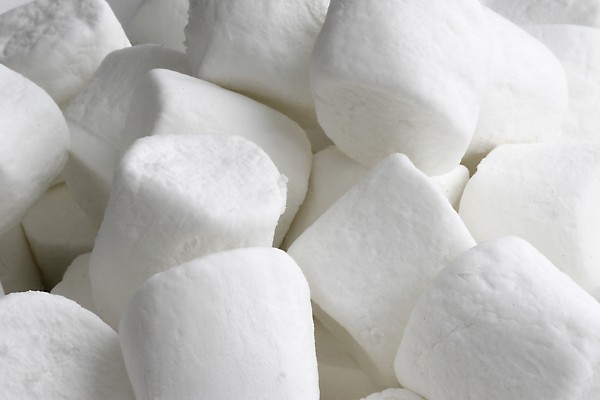 The recipe won the Grand Prize in the 1969 Pillsbury Bake-Off. Edna Holmgren Walker, who entered it in the contest, happened to be from right here in Eden Prairie, MN. These puffs have been so popular over the years that they're in Pillsbury's Hall of Fame.
I've even seen a version using Peeps (Really? Um, ugh!) and a version called "Empty Tomb" or "Resurrection Rolls," made at Easter, because they can look like… well… an empty tomb, I guess.
Whatever you call them, they'll be a hit.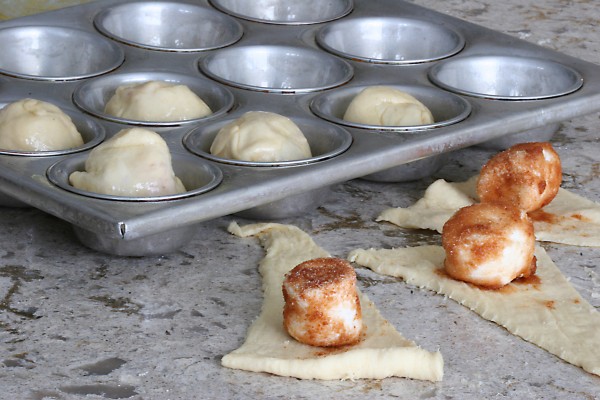 Magic Marshmallow Puffs
Author:
Edna Holmgren Walker
Ingredients
2 cans crescent rolls
16 large marshmallows
¼ cup butter, melted
¼ cup sugar
1 tsp cinnamon
¾ cup powdered sugar
1 Tbs milk, more as needed
Instructions
Preheat oven to 375.
Mix sugar and cinnamon together.
Dip marshmallows in butter, roll in sugar/cinnamon mixture. Wrap a crescent triangle around each marshmallow, completely covering and squeezing edges of dough to seal.
Dip in butter, place in greased muffin tin. Place muffin tin on foil or a large baking sheet to catch any filling that runs over.
Bake for 12-15 minutes, or until golden. Meanwhile, mix powdered sugar and milk together to make glaze.
Carefully remove puffs from muffin tins and drizzle with glaze.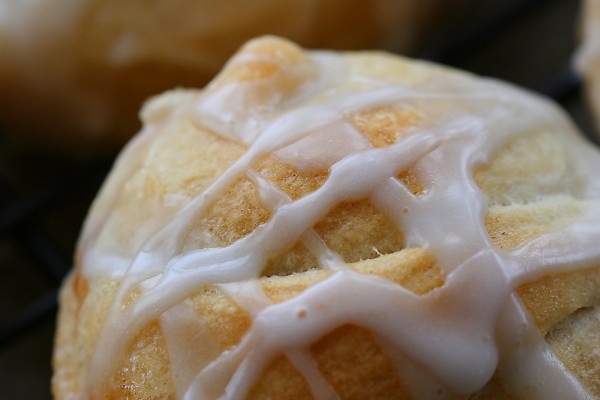 Have you made them before? Let me know if you have – or if you do!