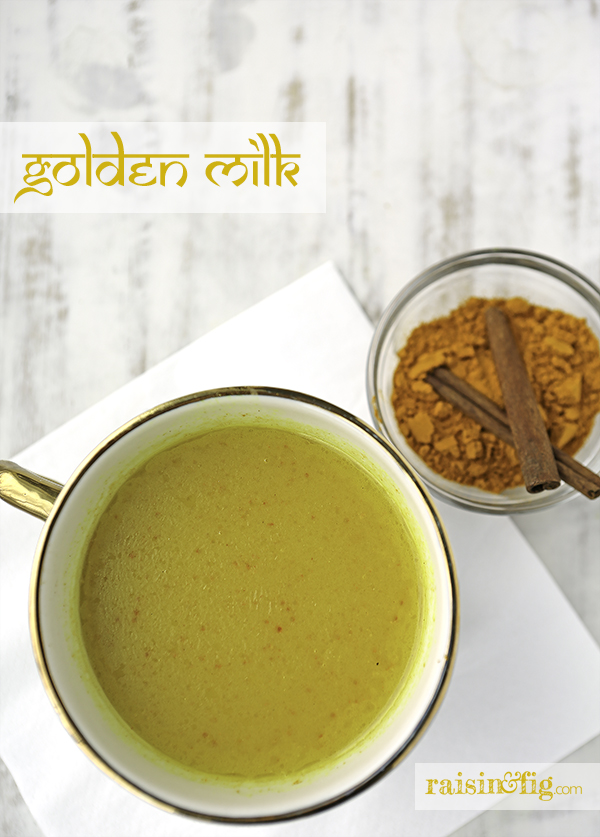 Sometimes, even the best of relationships benefit from taking a break. "P.N." and I hadn't been getting along, and I felt the need to create some space. We're still friends though – in fact, we spent some time together last weekend. 
Lest you think that I'm in a tiff with Husband or one of my awesome friends, the P.N. I'm talking about is Pinot Noir specifically, and wine in general.
After the holiday season (especially glutinous this year) and my annual physical, as well as having a little trouble sleeping and a few more "jiggles", I decided to keep the wine corked for awhile.
And happily – no, sadly… well… happily (I guess)… it's been good!
Just about the time I was really starting to miss P.N., some girlfriends and I went to a fun cooking class at a favorite local kitchen store.  The topic was cooking for wellness, and the chef made some great recipes. We started off with this delicious Golden Milk. One sip, and I knew I'd found my new nightcap – which I'll continue making even after P.N. and I (inevitably) get back together.
Apparently, I'm a little late to the Golden Milk party – it seems it's been "a thing" for awhile now, and I'm just getting on the bandwagon.
You can use any "milk" you like. I prefer a combination of almond and coconut, but you can try any milk alternative, or just plain old milk.
Like many of the recipes we tried, it included turmeric – which is a darling in the nutrition-world given its many health benefits. It sounds odd to include the peppercorns and coconut oil in this, but both help your body absorb all the goodness. So don't skip it.
You can make this in batches and store in the fridge, then quickly zap a cup in the microwave. I love a hot mug of this Golden Milk as I'm winding down at night. It would also make a nice change of pace from that morning latte or chai.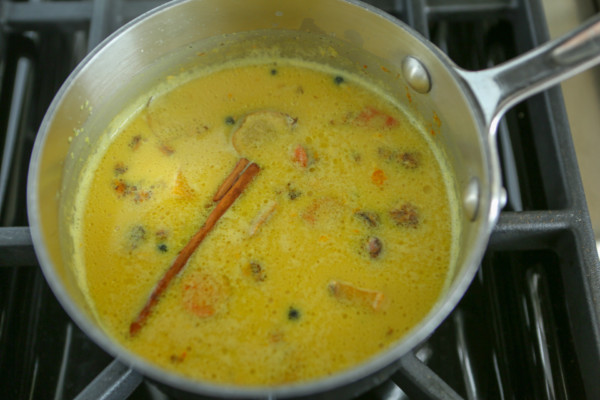 I prefer using fresh turmeric in mine – you can find it in the produce section of most grocery stores. For this recipe, you don't even have to peel it. Just slice it up and add to the pan. If you have extra, toss it in the freezer. One word of caution though – turmeric's lovely color has a way of adhering to everything it comes in contact with. Especially skin and fingernails. The yellow tint will fade in a day or so, but if you're a hand model, you might want to wear gloves.
Let me know if you try it, or if you have a different version that you love.
Cheers!

Your new favorite "nightcap" :: Golden Milk
Author:
Lorelei McInerny / Cooks of Crocus Hill
Ingredients
1 cup unsweetened almond or coconut milk
1 3-inch cinnamon stick
1 1-inch piece fresh turmeric, unpeeled, thinly sliced, or ½ tsp dried
1½ -inch piece fresh ginger root, unpeeled, thinly sliced
2 tsp honey
1 Tbs virgin coconut oil
¼ tsp whole black peppercorns.
Instructions
Simmer all ingredients together for 10 minutes. Strain and serve.