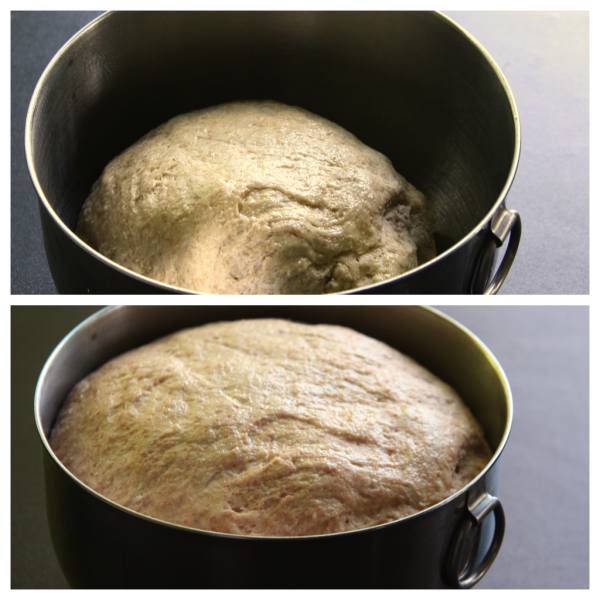 1½ cups warm water; 110-115 degrees
2¼ tsp yeast
½ tsp sugar
3½ cups flour
1 cup whole wheat flour
2 tsp kosher salt
3 tbsp olive oil
Proof yeast with water and sugar in mixing bowl. Add flour, salt and oil and knead until smooth - about 6 minutes.
Place in greased bowl, cover and let rise until doubled, 1½ - 2 hours.
Lightly brush eight 9-inch squares of parchment with oil. Cut dough into 8 equal pieces. Roll out or stretch each piece of dough to create 8 rounds and place on prepared sheet of parchment. Lightly brush tops with oil. Repeat with remaining dough.
Let sit at room temperature for 5 - 10 minutes.
Grill on ONE SIDE (medium-high) until lightly browned with grill marks.
Place pizza toppings on grilled side of dough. Return pizzas to grill (raw side down) and cook until done.