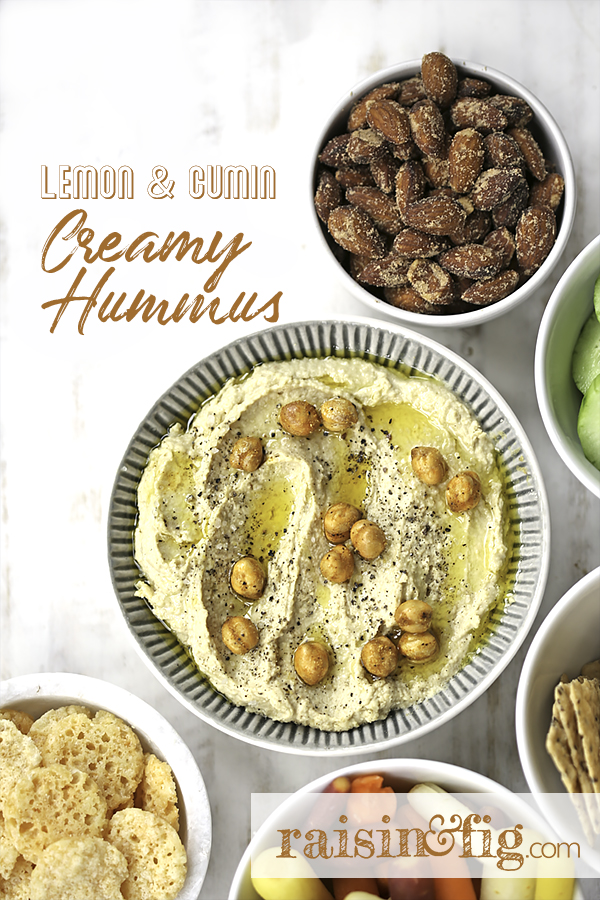 Happy Hour with Tom Brady :: Creamy Hummus
Author: adapted from Food:What the Heck Should I Cook?
2 (15 oz) cans chickpeas, drain and reserve liquid
1 cup tahini
Juice of 3 lemons, plus more to taste
5 cloves garlic, peeled
2 tsp ground cumin, plus additional for garnish
1 tsp Himlayan salt
3 Tbs extra virgin olive oil
additional olive oil, sea salt and pepper
Crunchy Chickpeas (optional)
Drain the chickpeas, reserving the liquid. Rinse and drain.
Place the chickpeas and ⅓ cup chickpea liquid, the tahini, lemon juice, garlic, cumin and salt in a food processor. Blend until well combined. While blending, slowly drizzle in the olive oil and any additional liquid to create a creamy consistency.
Serve the hummus in a bowl with an extra drizzle of olive oil on top. Sprinkle with additional cumin(optional), sea salt and fresh ground pepper. Top with crispy chickpeas (optional).
Store in airtight container in the refrigerator for up to a week.
You can make your own
crunchy chickpeas
or purchase in the salty snack section at your grocer. There are many flavors available.
Recipe by
Raisin & Fig
at https://www.raisinandfig.com/creamy-hummus/