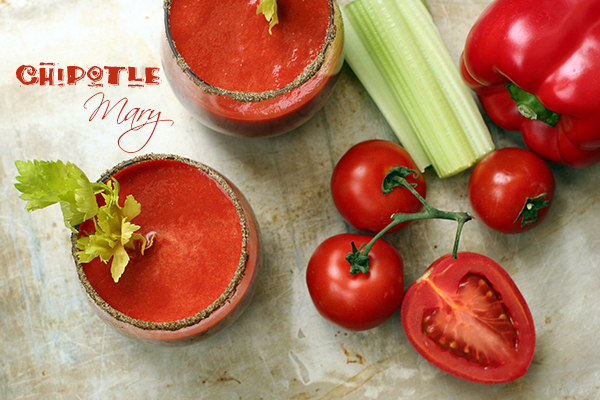 Author: Robin Asbell
Velvety tomatoes spiked with the sweet and smoky flavors of red bell pepper and chipotle will perk you right up. This is a great nonalcoholic aperitif; serve it while you are waiting for dinner, instead of filling up on chips and salsa.
3 medium tomatoes, peeled
3 celery ribs
1 cup chopped red bell pepper
½ teaspoon ground chipotle chile
Juice the tomatoes, celery, and bell pepper, alternating between the three. Pour into a glass, add the chipotle, and stir until combined. Serve immediately.
Robin's recipe calls for peeling the tomatoes, because they tended to clog her juicer. I didn't have that issue with mine, so I left them on.
Recipe by
Raisin & Fig
at https://www.raisinandfig.com/chipotle-mary-blog-potluck-giveaway/