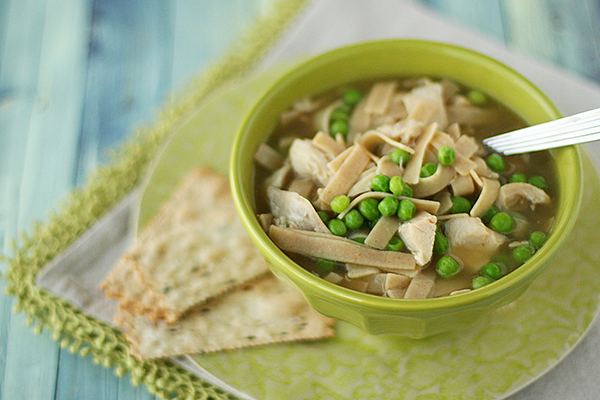 12 cups chicken or vegetable broth, preferably homemade
1 package whole wheat noodles
3 cups chopped rotisserie chicken
2 cups frozen peas
salt & pepper
Bring broth to a boil in large stock pot or dutch oven.
Add noodles and cook until done, according to package instructions.
Add chicken, stirring occasionally, until heated through.
Stir in peas, and cook for about 3 minutes, until heated through.
Add salt and pepper to taste.