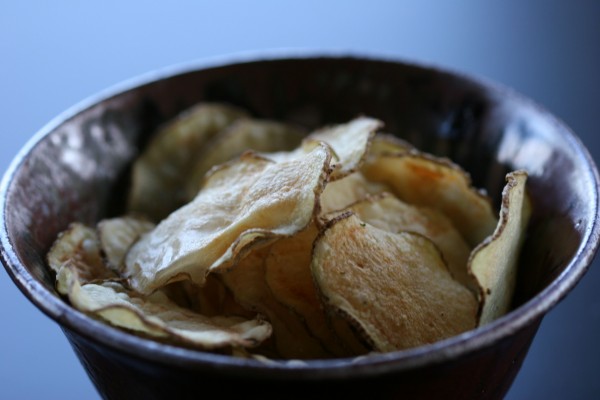 It's a Geico reference... these really are that simple.
1 russet potato, scrubbed
your favorite olive oil
your favorite salt
Cover large, microwave-safe plate with parchment paper.
Slice potato super thin with a mandoline. (Trust me...I don't care how much of a precision-slicer you are, you need one of these).
Toss potato slices in bowl with a couple of splashes of olive oil. Gently toss to coat.
Spread in single layer on parchment. Sprinkle with salt. Microwave on High for 4 minutes. Flip chips and microwave for up to 4 more minutes, in 30-second intervals, removing chips as they begin to turn golden.
Transfer chips to paper towel-lined plate to cool.
Recipe by
Raisin & Fig
at https://www.raisinandfig.com/homemade-potato-chips/