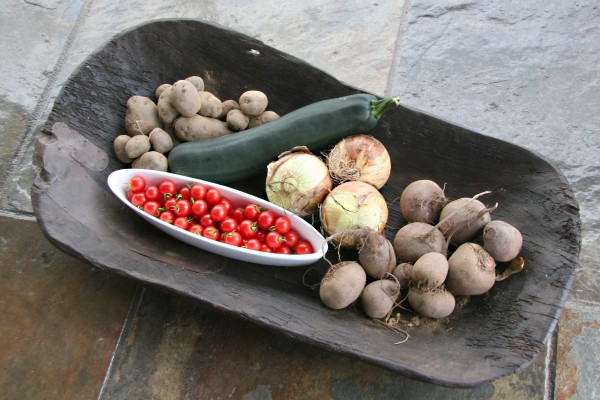 3 medium zucchini
⅓ cup flour
½ cup panko
½ cup finely grated parmesan
2 eggs
pinch salt
1 Tbs milk
Marinara sauce for dipping
Preheat oven to 425.
Trim ends from zucchini. Cut into wedges.
Line a cookie sheet with parchment.Place flour in zip-lock bag.
Mix eggs, salt and milk in a pie plate, or other shallow dish.
Mix panko and parmesan in another shallow dish.
Place zucchini in bag and toss gently to coat.
Place zucchini in egg mixture and turn several times to coat. Let excess drip onto plate.
Holding zucchini by the ends, hold over panko mixture and spoon mixture onto all sides. (If you roll zucchini in the mixture, it quickly clumps from the egg.)
Place on prepared cookie sheet and bake for 25 minutes, turning once, until coating is golden and crisp.
Serve with marinara sauce for dipping.