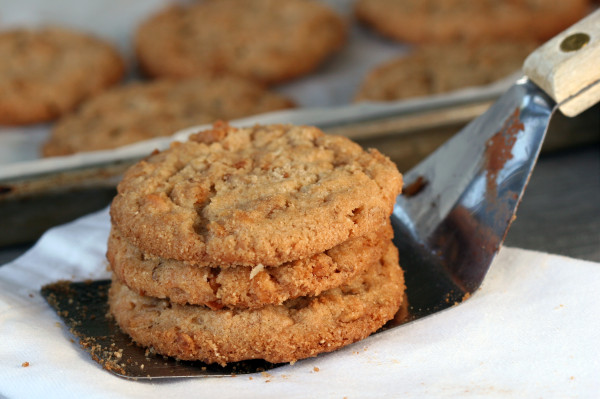 1 cup butter
1 cup vegetable oil
1 cup brown sugar
1 cup white sugar
1 egg
2 tsps vanilla
3½ cups flour
1 tsp salt
1 tsp soda
1 tsp cream of tartar
1 cup oats
1 cup coconut
1 cup puffed rice cereal
1 cup butterscotch bits
Mix together butter, oil, and next 4 ingredients (through vanilla).
Sift together flour, salt, soda and cream of tartar, and add to butter mixture.
Stir in remaining ingredients.
Drop on greased cookie sheet and bake at 350, 10-12 minutes or until just golden brown. Let cool on cookie sheet for 10 minutes, then gently remove to cooling rack.