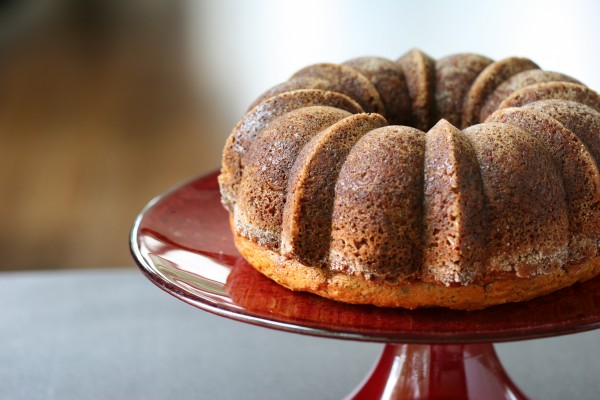 1 package white cake mix, extra moist
5 eggs
1 package instant pudding mix -- vanilla
½ cup cooking oil
½ cup pineapple juice
½ cup water
¼ cup poppy seeds
1 teaspoon almond extract
TOPPING:
½ cup sugar
1 teaspoon cinnamon
Combine cake ingredients and beat for 5 minutes.
Pour into in bundt pan which has been oiled and coated with a mixture of ½ c. sugar and 1 teaspoon cinnamon.
Bake at 350 for about 45 minutes. Cool for 10 minutes in pan, then turn out on a rack to cool completely.