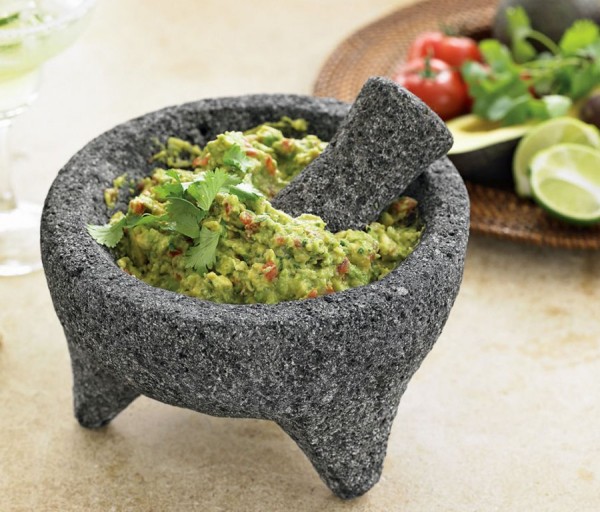 Author: Rosa Mexicano
Paste:
1 Tbs chopped white onion
½ tsp choped jalapeno chile
½ tsp chopped cilantro
½ tsp kosher salt
1 Hass avocado
3 Tbs chopped white onion
1 tsp chopped jalapeno chile
1½ tsp chopped cilantro
2 Tbs chopped tomato (discard juice and seeds)
Make the chile paste: Grind the onion, cilantro, jalapeño, and salt together in a molcajete until all the ingredients are very finely ground. Alternatively, use a fork to mash all the ingredients to a paste in a wide hardwood bowl.
Holding the avocado in the cup of your hand, split it in half lengthwise in strips, then across, forming a grid (cut through the flesh only, not into the skin). Sccop the avocado out with a spoon.
Add the avocado to the paste and thoroughly mix together, then add the rest of the ingredients and fold. Add jalapeno chiles and salt to taste.