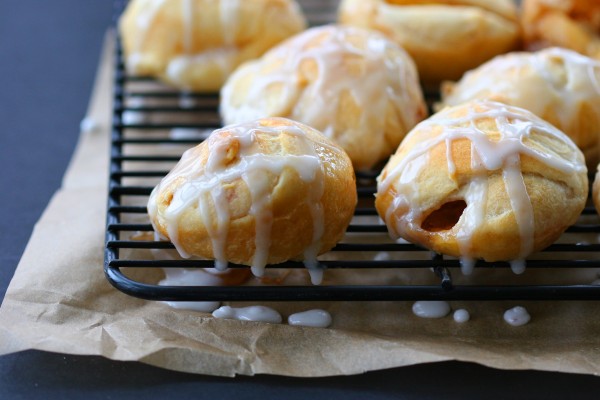 Author: Edna Holmgren Walker
2 cans crescent rolls
16 large marshmallows
¼ cup butter, melted
¼ cup sugar
1 tsp cinnamon
¾ cup powdered sugar
1 Tbs milk, more as needed
Preheat oven to 375.
Mix sugar and cinnamon together.
Dip marshmallows in butter, roll in sugar/cinnamon mixture. Wrap a crescent triangle around each marshmallow, completely covering and squeezing edges of dough to seal.
Dip in butter, place in greased muffin tin. Place muffin tin on foil or a large baking sheet to catch any filling that runs over.
Bake for 12-15 minutes, or until golden. Meanwhile, mix powdered sugar and milk together to make glaze.
Carefully remove puffs from muffin tins and drizzle with glaze.
Recipe by
Raisin & Fig
at https://www.raisinandfig.com/magic-marshmallow-puffs/