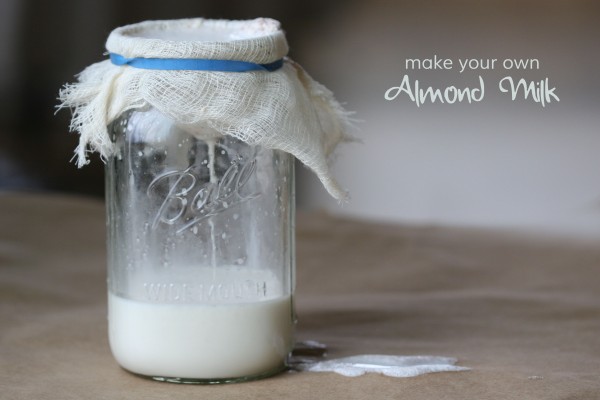 1 cup raw almonds
3 cups water
1 Tbs honey
½ tsp Kosher salt
Cover almonds with water, and allow to sit overnight. Drain and rinse.
Prepare glass jar or container by stretching cheesecloth over the top and securing with a rubber band.
Place almond and 3 cups water in blender, along with honey, salt and any other flavoring ingredients. (Dates or figs, vanilla, etc.)
Blend on high for about a minute.
Slowly pour mixture over cheesecloth. Let drain for at least an hour. Refrigerate strained milk for up to 3 days.
Note: The remaining solids can be used in smoothies or pancake batter, or dried for several hours in the oven and used as flour in cookies or other recipes.