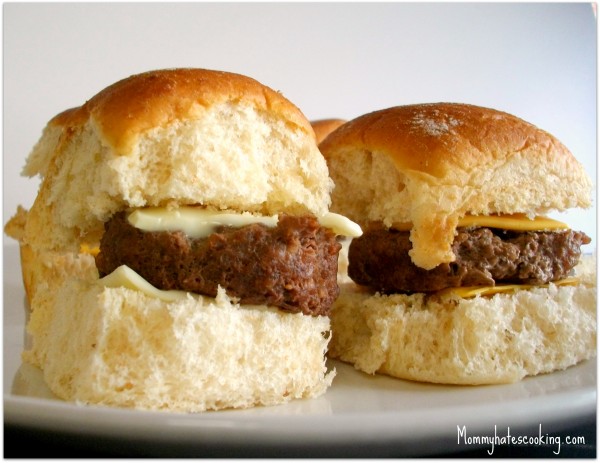 3 pounds hamburger
2 packages Lipton Onion Soup Mix
3 cups cheddar shredded cheese
1 - 1½ cups mayo
4 packages Hawaiian buns
Large jar sandwich pickles
Brown meat. Put meat, cheese, mayo and onion soup mix in large bowl and stir thoroughly.
Cut Hawaiian buns ¾ of way. Spoon generous amount of mixture into bun. Place 2-3 pickles on top of meat in bun. Pickles make the sliders!
Grease cookie sheet (I did it with real butter which made the buns a little crispy on the bottom).
Cover sliders tightly with tin foil and bake at 400 for 20 minutes. I've found that it often takes a few more minutes to ensure that the center of the slider is hot.