We've put it off as long as we could… that post-holidays, post-vacation resolution to shock the system back to healthier habits.
Last year, Husband and I did the 2-week, Bon Appetit Food Lovers' Cleanse.  It was great — a LOT of work, but we found some new favorite dishes, which we continue to make.  We were never hungry – much to our surprise.
This year, we're trying the Whole Living Action Plan, a 3-week program that detoxes your organs, by eliminating all the naughty stuff (dang!) and starting with a simple base of lentils, fruits and vegetables, nuts and seeds.  If we survive that, we get to add in fish and gluten-free grains.
Let me say right up front, there WILL be some modifications to this plan…
First, part of the detox involves eliminating all coffee and alcohol.  I can forego the wine (maybe), but no one wants to spend time with me in the morning if I've not had caffeine.  So I'll try the tea (it's allowed) but I may allow myself a little mug of dark roast every now and again.
So today was planning and shopping day.  My grocery list had 40 items on it – 32 were from the produce section!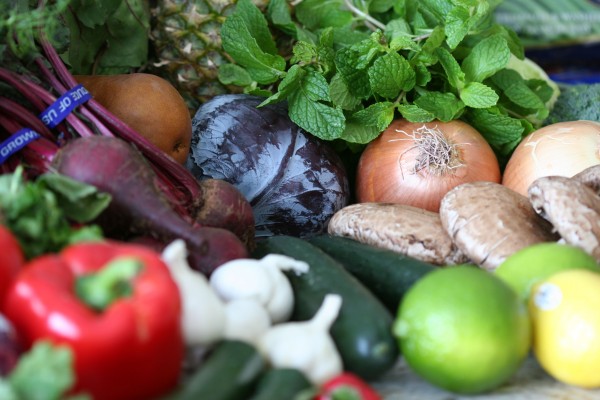 I did prepare the "cleansing vegetable broth" (15 cups of it!) that is used as an ingredient in many of the dishes. But it's also recommended as a healthy drink during the day.  I won't be using store-bought broth again if I can help it.  This was super easy to make, and delicious — even on it's own.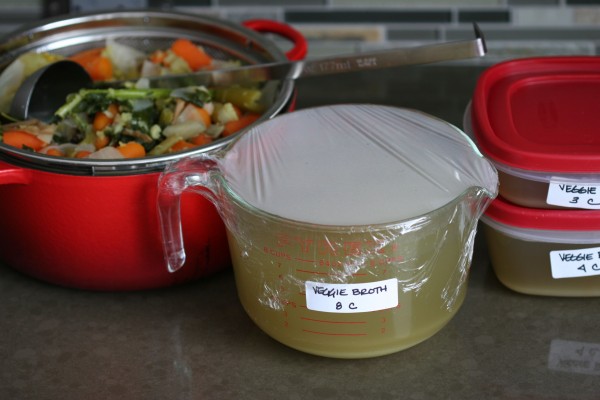 Here's the recipe — I doubled it, so that I could freeze some for post-cleanse.

Cleansing Broth
Ingredients
1 large onion, chopped
6 carrots, chopped
½ head celery, chopped
½ head garlic
2 large sweet potatoes, chopped
4 cups spinach
1 bunch parsley
coarse salt
freshly ground pepper
Instructions
In a large pot, cover the onion, carrots, celery, garlic and sweet potatoes with 12 cups water and bring to a boil.
Reduce heat and simmer 20 minutes.
Add spinach and parsley and simmer 5 minutes more.
Season with salt and pepper.
Strain liquid, discard vegetables.
Store broth up to 5 days in an airtight container in the fridge or freeze up to 3 months.