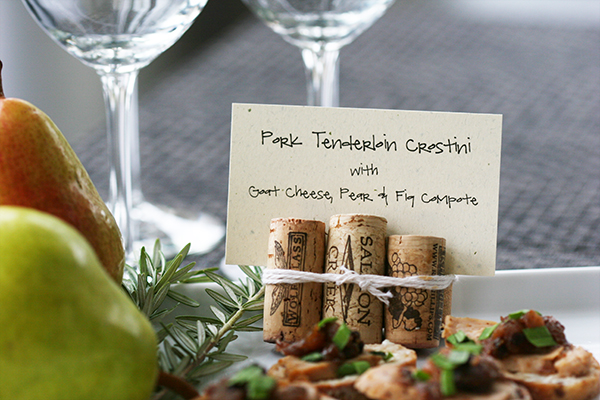 One of my favorite kinds of gatherings to throw is a cocktail party.  I like being able to serve a bunch of different apped'oeuvres, and not be tied to the timing and formality of a sit-down dinner.  (Yes, I know "apped'oeuvre" is not a real word.  But I want it to be…)
Since I usually mix up tried-and-true recipes with some "experiments," I want to let guests know what they're eating.  So I make place-cards to identify what is on each tray.  You might have noticed one of these in a recent post.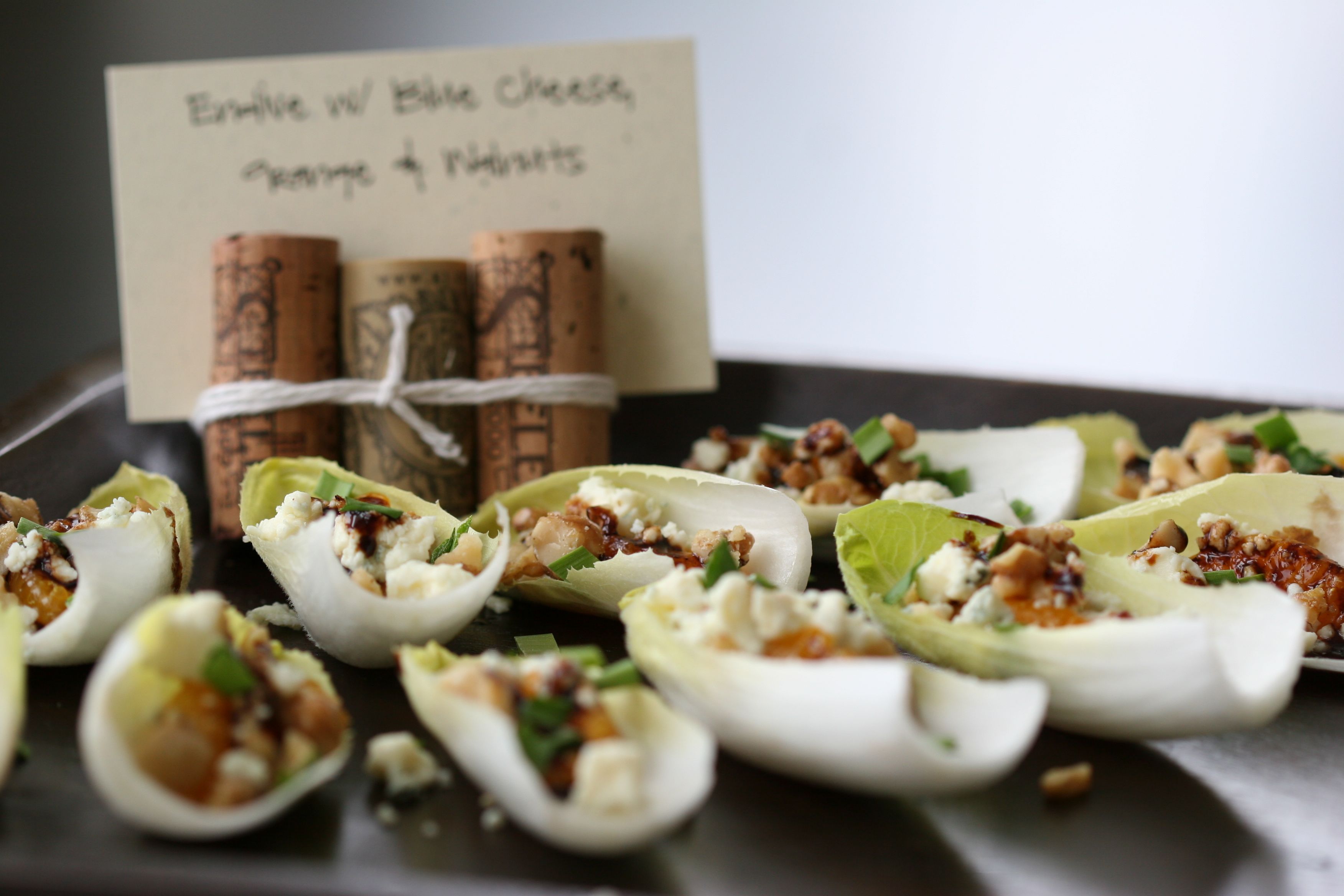 The holders are really easy to make.  For 6 place-card holders, you'll need 36 corks.
I don't know how quickly you could accumulate this many at home (not judging) but if you're anxious to get started, belly up to your favorite bar and ask the bartender to save you some.  In most places, he'll have you all set by the time you're ready for your second Pinot Noir.  Or, stop by a local liquor store – ours has a cork "recycling" bin right inside the door, and they're happy to share!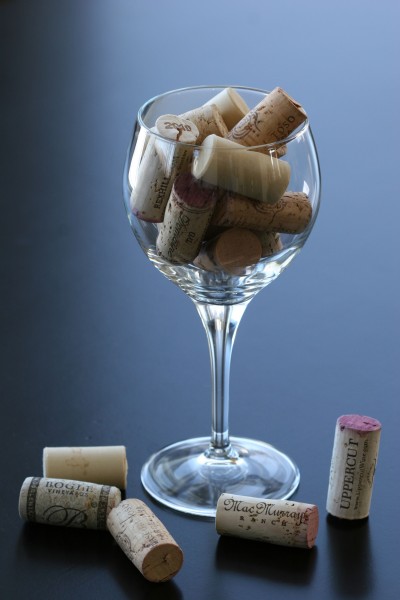 You'll also need glue, some twine, and card stock.
Glue 3 corks together by their long edges — you'll end up with twelve sets of 3 corks.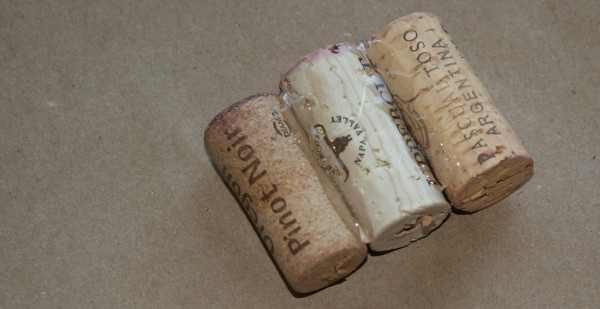 With the glued sides facing each other, tie two sets together with twine (or ribbon, raffia or wire).
Print menu items on card stock (you can download a label template here).  Use your favorite font, trim to size and slide in between the two cork rows. (BTW if you're looking for some new fabulous FREE fonts, pay a visit to Kevin and Amanda's wonderful blog).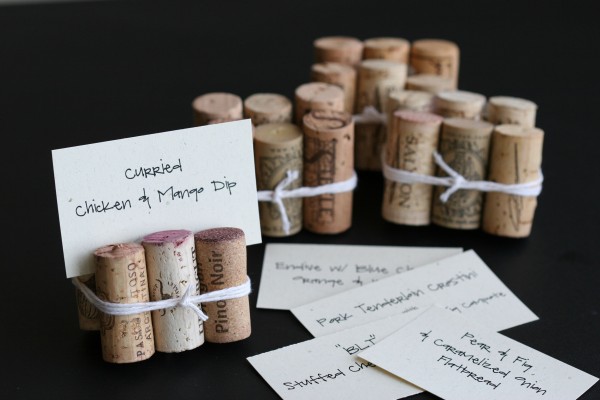 Voila!  Now, go find some fabulous apped'oeuvre recipes (like this one) and plan a party!
Cheers…!